Working a bit the past few days on polishing up the Scenario Editor. Specifically that meant adding a "brush size" key for terrain editing (sorry for the twitter embed!):
And also making the promise of "really big maps" actually work in practice. This is a typical gameplay view, which shows you about 40 tiles across: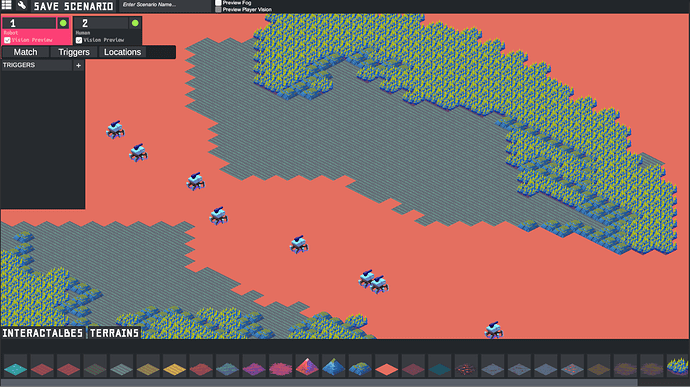 This is very small part of the much large map it was generated on. This map is 512x512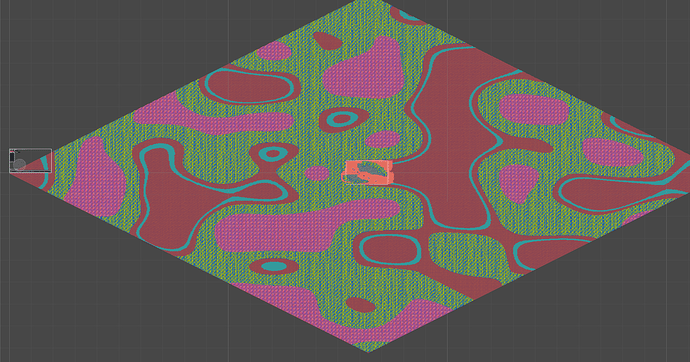 I don't have plans to make crazy 512x512 maps for the game itself, but I'm leaving the option there for people to to use it if they want! Also nothing is stopping the renderer from doing bigger maps than that, so I may add a 1024 or maybe even 4096 option later for the Truly Insane.