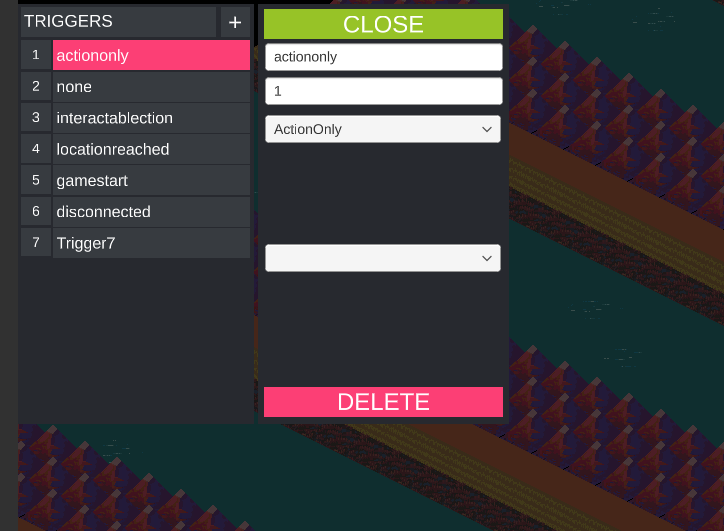 Currently spending some time working on adding in scriptable triggers in for the scenario editor. This is how you can add triggers/events to a map!
General idea is that you have Events and Actions. Events are things like "OnGameStart", "OnGameEnd", "OnTurnReached", etc. An Event is the condition under which an Action happens. Actions are things like "TriggerVictory", "TriggerDefeat", "TriggerTrigger" (to chain events), etc.
I'm also designing the system such that new Events and Actions can be added pretty easily if need be!